Alumni
Our Alumni have developed their educational and vocational expertise to become young leaders and have influence in diverse fields, to include: media, public/third sectors, education and politics; characterised by their level of excellence and ability to effect positive change in society. In this section we highlight the Alumni, giving a brief introduction to the current group of amazing individuals, honouring their achievements. Inspired Futures salutes you…
Inspired Futures Alumni (IFA) is a network of inspired, talented, ambitious, intelligent and culturally diverse young people, who have developed as a collective from previous engagement projects and programmes with Inspired Futures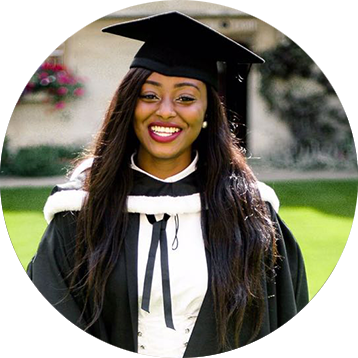 Esther Odejimi
My name is Esther Odejimi and I am a 2017 Oxford University Graduate. I am the holder of a BA in Theology and Religion.
Nathan Levy has been an integral part of my journey since the genesis of my secondary school experience. Not only has he been an instrument of consistent and relentless encouragement, but Nathan adopted the role of an older brother for me; Reminding me of my worth in times of pain, pushing me to ensure that I achieved my best academically, and persistently supporting my projects and endeavours. Nathan even insured my first car for me and was present at my graduation!
I am eternally indebted to the work and people of inspired futures, without which, I would not be where I am today. I value the love, support and encouragement that seeps out of everything that they stand for. I am extremely grateful.
As a fresh graduate, I am on track to take up a role in the banking and financial sector. I plan to remain within this stream for a few years in order to facilitate the development of my business acumen and corporate awareness. In addition to this, I am also the founder and director of a Community Internet Company by the name of Opened Palm. We develop and deliver bespoke workshops and life-skills sessions for children and young people from disadvantaged backgrounds. Our mission is to give impetus to the educational, social and emotional life-chances of as many young people as life will allow!
In the near future, I plan to be a public influencer and represent the underrepresented in global corporations such as the United Nations.
Jonas Mondua
I graduated from the University of York where I read a Bachelor of Science in Film and Television Production for three years. I can honestly say, Nathan and the Inspired Futures team made my transition from A-levels to University enjoyable and stress free. Through making me aware of available bursaries to help fund my time as a University student and by advising me on relevant "do's and dont's" to ensure I actually make it to the end. Best part is, it all paid off!
I have especially appreciated the endless encouragement throughout my time at university. Whether it was a simple message from Nathan expressing how well I am doing or a useful link to a website providing opportunities relevant to my field of study.
Moving forward, I plan to fuel my entrepreneurial desires and establish businesses that I feel passionate about. Ultimately, I strive to be an inspiration to those who come from a similar background to myself. Thus, showing them that their future is not determined by their past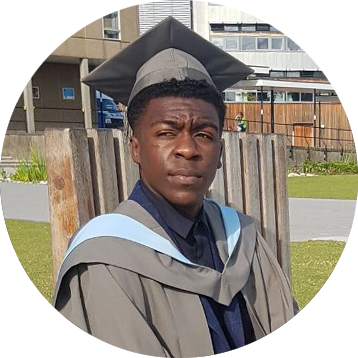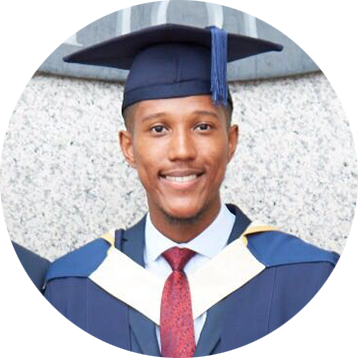 Daniel Brewster
I graduated with a first degree from Birmingham City University where I studied Film Production and Visual Effects. I would never see Nathan that often or on a regular but I would always here from him in some way, shape or form. He has always been helpful by giving advice and encouragement to take that further step.
He would in turn take that further step himself by giving me multiple opportunities to get involved in projects which were specific to my pathway and could bolster my portfolio for the future. I've always appreciated this support by not only giving me a role model to achieve higher things but also teaching me to look past barriers which are bolted in front of you. My overall aim is to become an online and offline editor, specifically focusing on visual effects with the aim to be a part of the biggest films showcased in the future.
Tyrique King
I will be graduating from the university of Warwick in 2019 reading Psychology. At current, I'm on a year outside of University, interning at Google for 6 months and will then spend a semester in Singapore studying at Nanyang Technological University to continue my degree.
"Nathaniel has been of great importance in my current success. To see someone from a similar background as myself, turn tragedy to triumph as he has and achieve so much in their life is great vicariously for young Black boys.
I am truly appreciative of Nathaniel efforts and success in taking a group of my peers and I to America in 2014 – in which we were blessed with the opportunity to volunteer helping others and consequently learn the value of a "widened perspective" in later lives.
I am not sure of what I will do in my later career, but Nathaniel and Inspired Futures have left me with a great blueprint of how I can feed and invest back into my community and the wider world- which I am very adamant on doing.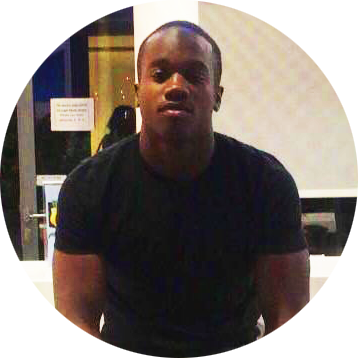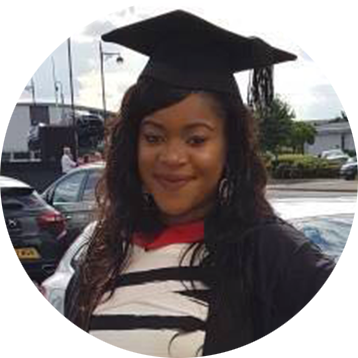 Emmanuelle Massudi

I am a recent Derby university graduate in Sociology with Third World development. I started university with such a boost and confidence that everything was going to be ok. This, simply because of the support I had received from summer 2014. We had spent the summer with Nathaniel in Florida, helping the underprivileged. Not only did it give me purpose it was and still is the leverage behind my passion to serve those that are marginalised in our society.
I aspire to work in with those producing programmes and policy to help facilitate the growth and development of our society especially those that seem to be forgotten. Nathaniel has been and still is mentor that inspires me and encourages to aim higher and follow my dreams.
Jodie Ann Mitchell
I am a recent Coventry University graduate in media production. I have known Nathaniel since my time Secondary School, and couldn't ask for a better mentor or should I say life coach.
Nathaniel has contributed to my current success as he has followed and guided me through my time at A-levels and throughout my degree. Given me opportunities I never thought I would've experienced, taking me and my peers to America in 2014 – in which we where so fortunate and blessed with the opportunity to volunteer helping others with unprivileged backgrounds whom have experienced life and close to death – it felt like a movie and changed my perspective of life ever since.
His story and passion has inspired me to believe that anything is possible when you put your mind to it, things can get you down but you always have to get back up and stand strong. He has taught me many valuable life lessons that are very necessary for the younger generations and generations to come. I truly appreciate Nathaniel's efforts in making that difference no matter how small and how big as we collectively come together we can all make a change.
To be honest I have finished university and quite unsure of my career path which I am sure many like my self are experiencing the same, but fortunately Nathaniel and Inspired Futures have left me with the constant motivation and confidence, a great blueprint of how I can feed and invest back into my community and the world- and to be that successful woman which I aspire and desire to be and will work hard with the guidance and support given from this remarkable team.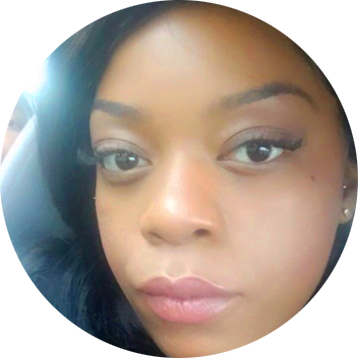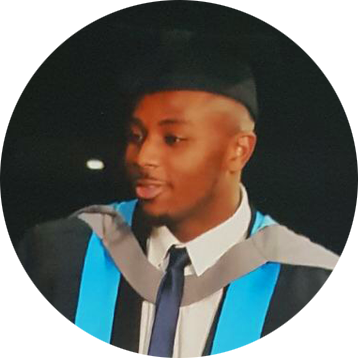 Samuel-Odejimi
I graduated from Kingston University, London in 2014. I met Nathan aged 13 and we met regularly whilst I was in secondary school as I was picked out as an individual who would benefit from his mentoring, whilst in school. There have been many challenges from then until now, both in and out of school that I have come out from much stronger and wiser thanks to the lessons, advice, love and support given to me. In a nutshell, the main takeaways for me from our sessions were the words and exercises that helped to change some of my mindsets and encouragement to channel my high passions and energy towards positive outcomes rather than the negative that surrounds us in our youth and young adulthood.
In addition to this, I have appreciated the opportunities afforded to me by the initiatives started by Nathan, The Robert Levy Foundation, Inspired Futures and other connected groups and people. An example is a trip we took to the United States where I served as a supervisor whilst we worked with Habitat for Humanity to build a home for a low-income family to benefit from and served at soup kitchens and food banks in the most deprived neighbourhoods in the MLK Boulevard in the city of Fort Pierce, Florida. Experiences are priceless and this was a truly eye opening, humbling, character building and over all great experience that I will be able to draw from for the rest of my life!
I am currently working as an Account Manager for a multinational construction and manufacturing company and hope to return to University to study for a masters degree. I will continue to nurture and develop my business ideas and ventures and want to tie it in with international development (one of my passions).